Information on COVID-19 (Coronavirus)
There's a path—or maybe even a few paths—that are right for you at Villa. To find yours, start by exploring our diverse mix of 18 degree programs that span three departments: art, liberal arts and professional studies, and music. Our 9:1 student to faculty ratio means our students receive individualized attention that helps them cultivate their unique skill set.
Our Programs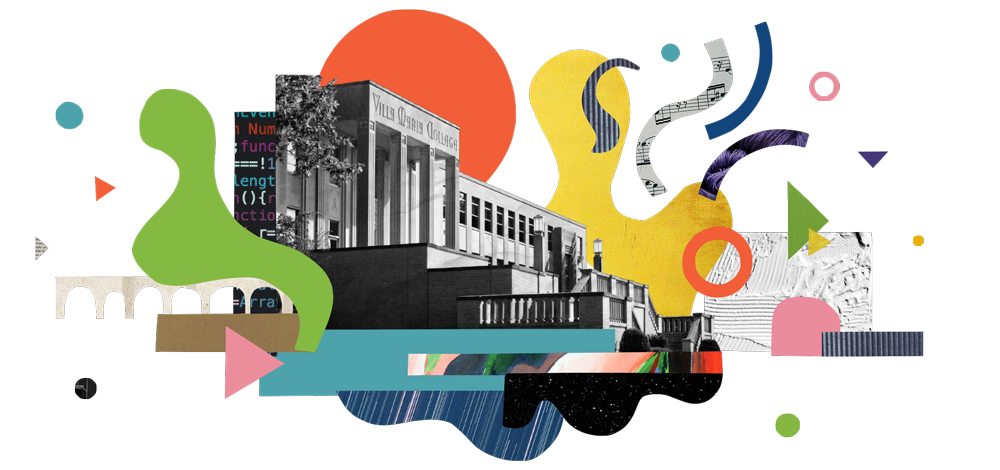 Who we are.
Villa Maria College is a diverse and inclusive community where students are defined by their potential, not their financial status. At Villa, students learn the skills that are necessary to do well in the classroom, pass on the College's long-held values and ideals of doing good in the world, and lend all the support we can to turn aspirations into realities, potential into promise.
About Villa
Why Villa?
Job Placement after Graduation
Graduating Students since 1980
Recent News.
Villa Maria College's Art Students and Faculty Lend Talent to Gerard Place; Design and Paint Original, Mission-Based Mural on its Community Center
The Gerard Place Community Center has been an anchor in the Bailey-Delavan neighborhood for decades. While the Center continues to offer essential services to Buffalo's East Side, the building itself now looks vastly different.  …
Read More
Join the family.
There's a lot of pressure to know what's next. We're here to say, it's OK if you're still figuring it out. In fact, it's great. Villa is a place where that kind of continual discovery is prized. Because going to college isn't about having it all figured it out. It's about inventing who you're going to become. You'll see.
Apply Today